Meet Dr. William (Bill) Lichter
From Law School To Chiropractic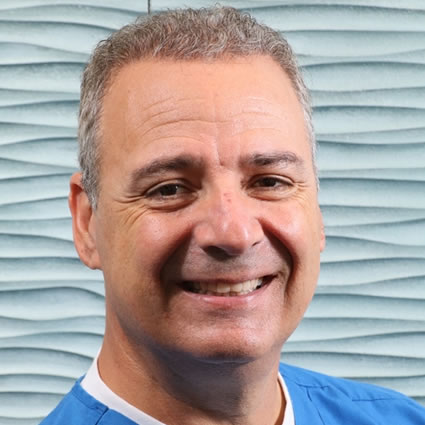 After a youth filled with athletic activities like hockey, baseball and basketball, Dr. Lichter developed lower back problems. "I was in law school at the time. These back problems were interfering with my ability to focus on what I was doing. An orthopedist office took a couple of X-rays and told me nothing was wrong. It was suggested that I take Tylenol."
Obtaining a Chiropractic Education
"Frustrated, I followed the recommendation of a friend. I went to a chiropractor. After experiencing great success with chiropractic care, I decided to leave law school. I then entered New York Chiropractic College." Dr. Lichter graduated in 1990 with a Doctor of Chiropractic.
He has taken many continuing education courses so he can best serve our patients. These include Whiplash Injury and Traumatology, MRI, X-ray Protocols as well as many others.
Memberships and Certifications
Member of the Florida Chiropractic Physicians Association
Member of the Florida Chiropractic Association
A Fellow of the International Academy of Medical Acupuncture
A Certified Chiropractic Sports Physician®
Workers' Compensation Certification in the state of Florida
I don't think anyone manages neck and back problems better than us. Sometimes we have to refer patients for surgery or pain management. However, we're helping most patients avoid invasive procedures.
Helping Others, Naturally
When it comes to neuromusculoskeletal conditions, Dr. Lichter firmly believes that chiropractors are the obvious first stop.
People may find it surprising that Dr. Lichter receives referrals from medical primary physicians and specialists as well as treats a number of medical specialists.
"I believe that my rational approach, only accepting cases that I truly think will respond to our care and referring patients out to other specialists when appropriate, as well as my decades of experience makes area physicians and specialists confident in referring their patients to me."
It's highly rewarding for Dr. Lichter to help people do the things they need and want to do. Best of all, he does so without drugs or surgery.
Enjoying Life in Tampa
After practicing in New York, Dr. Lichter and his wife, Martha, moved to Tampa in 1994. They wanted to enjoy the warmer weather and a more relaxed lifestyle. Since then, their family has grown to include two daughters, Gillian and Megan, and their dogs, Oshie and Molly.
Dr. Lichter plays ice hockey and is a big fan of the Tampa Bay Lightning and the National Hockey League in general. He also enjoys spending time at the beach and traveling. Recently, Dr. Lichter has done some SCUBA diving. When he's not caring for patients, he certainly knows how to make the most of life!
Schedule an Appointment
Dr. Lichter and Associates wants to be your information resource on health, nutrition and exercise. Contact us today to book a convenient appointment with Dr. Lichter!

Dr. William Lichter | (813) 885-6001