Dr. Lichter and Associates Reviews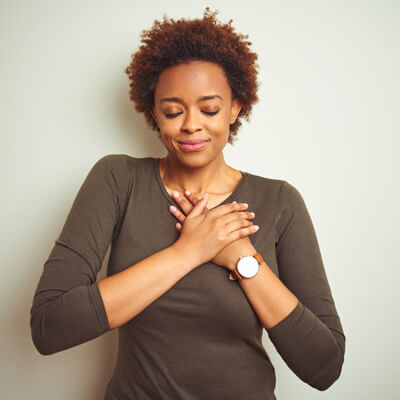 What Our Tampa Patients Say
At Dr. Lichter and Associates we love when patients share with us their feedback and comments after chiropractic care. Please read our patient testimonials below to see what other people have achieved through their tailored treatment plans with us.
Share your stories too! Click here to send us your feedback so that we can help to spread the word about the benefits of natural Dr. Lichter and Associates care.
For more information, or to schedule an appointment contact us today.


Very Thankful For Their Service
I want to thank the full staff and Dr. Banks for their great work. I was on tour playing music at Bush Gardens with an ABBA tribute when I felt that I threw out my back slightly before the 1st of 12 shows. The sound person from the venue mentioned Dr. Lichters office. I made an appointment and they were able to see me the next day. Dr Banks listened to me explain my situation, answered all my questions, then gave me an adjustment so that i could perform the rest of my shows for the week. I'm very thankful for their services. I was able to perform and enjoy the rest of my time in Tampa.
– Gerald G.
First Impressions Are Everything
First impressions are everything…especially if it is a medical provider. The office was very professional. I was treated very well by the staff.
Here's why I would place my spine, neck, and any other part of my body to the care of Dr. Lichter and Associates:
1. There was no manipulation before xrays.
2. The exam by the doctor was very thorough.
3. The doctor went into detail in his explanation of how the injury occurred and measured the areas of the x-ray to determine best course of treatment.
4. I am confident they are taking a conservative approach for very valid reasons.
5. The last time I was this impressed on a first visit was in the 1990's. When cell phones looked like bricks and cost a fortune!
– Brenda S.
Kind, Professional, and Understanding
Thank you and your staff for all you do! I will always follow Doc. Banks wherever he goes! He is a very big asset to the foundation! Your place is beautiful. The staff is over the top kind, professional and understanding! May you do well in your endeavors! Thank you for allowing me to be a patient of your facility. Take care and God bless.
– Joyce M.
Doctor and Staff Are Amazing
I came to Dr Lichter's office with a really bad posture and neck pain. I've been under his care for a couple of months now and I've already seen noticeable changes (My posture is better and my neck is stronger).
Also, Dr. Lichter and the staff are phenomenal. I am always greeted with a smile, when I walk in the office, and they are always friendly. I always look forward to going to Dr. Lichter's office for an appointment. Everyone there makes me feel comfortable and at ease.
– Mariselly P.
Very Passionate
I'm excited to say I finally found a doctor and staff I am proud to come see every week. I anticipate my upcoming visits with the hope of finding a resolution to my condition. The office staff seems to be very passionate in their work so I feel confident I will soon be well on my way to a good chance of recovery. Time will tell!!
– Yraiza B.
Honest, Caring, and Supportive
I love coming here not only to help my overall well being, but the customer service is amazing. All of the staff and Dr. Lichter genuinely care about how you are feeling. They make sure you know when your next appointment is and ensure you are getting the best care available. They speak to you on a very personal level which I love. It makes the entire experience that much more enjoyable.
I have been a patient of Dr. Lichter for about eight years now and I can tell you that I have seen major improvement in my spine and overall health. I will continue to see him for as long as I can. Thank you Dr. Lichter and staff for being so honest, caring and supportive through my recovery.
– David C.
Accommodating
Both the staff and the chiropractors go out of their way to help you get better as soon as possible and they accommodate you in regards to the hours you have available to be seen. They are extremely friendly, helpful and I am so glad I chose this office for all of my chiropractic needs.
-Sagrario S.
The Best Chiropractor
This is the best chiropractor visit I have ever had I love Dr. Gio and the staff Christine and Ashley you all are awesome people. My husband had Dr. Litchter and he was very happy with him as well. Michelle and George gave us the best massages we ever had. We feel our backs are in great hands. We will be going to Dr. Litchter and Associates for years to come.
-Stephanie B.
Very Refreshing
I came to this office in extreme pain and everyone has been wonderful to me. It is very refreshing to be treated so great in such a bad situation. I can't express my appreciation enough. Keep up the good work!
-Tia W.

Dr. Lichter and Associates Reviews | (813) 885-6001