Tampa Chiropractor Gets Results!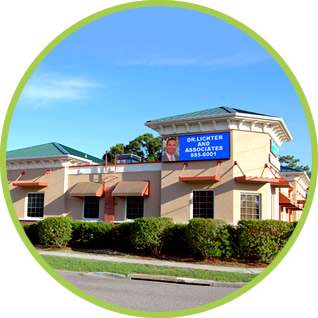 Dr. Lichter and Associates Welcomes You!
From automobile accidents to athletic injuries, postural strains to the stress of life, our bodies tend to take a beating. Sometimes we hurt and don't know why. Is that you?
Using a multidisciplinary chiropractic approach, our team has treated everything from back and neck injuries to menopausal symptoms to fibromyalgia.
A Tampa Chiropractor Who Will Help
When it comes to neuromusculoskeletal conditions, Chiropractor Dr. Lichter believes chiropractors are the best place to be for non-surgical care. Your health, happiness and results are our top priorities.
We offer a variety of natural techniques to care for your pain and discomfort. We strive to help you regain and maintain your health without the use of drugs or invasive procedures.

What We Live By
Dr. Lichter and Associates was established with a mission to help you recover, regain and maintain your health through natural means. We use the wide scope of our practice to help promote your overall health. The underlying creed that we live by is this: we will only accept you as a patient if we think we can help you.
We offer the following services to help you heal faster:
Physical Therapy
Nutrition
Our office is the culmination of many years of hard work helping thousands of people. Our chiropractor Dr. Lichter and three massage therapists welcome you to enjoy our custom-built state-of-the-art facility. Our ultimate goal is to help you achieve fast relief from pain or other conditions.
Let our gentle approach to care put you at ease. Call today to schedule an appointment.
Chiropractor Tampa, Town 'n' Country FL | (813) 885-6001