Massage Therapy
at Dr. Lichter and Associates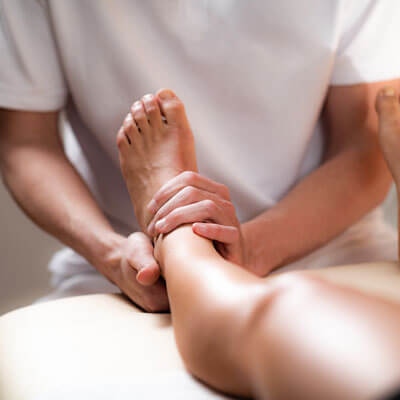 Dr. William Lichter stresses the importance of massage therapy, alternative medicine and nutrition in managing an overall health care regimen. From improving circulation to halting inflammation caused by poor eating habits, our massage therapists and medical professionals can get you back on the path toward well being.
Our Philosophy
The secret to well being is hidden inside us all. The key to uncovering it is a healthy lifestyle: proper nutrition, exercise, proper rest and positive mental attitude.
We are a boutique facility that shares a goal with you: your overall health. Our wide array of massage treatments and alternative services are built around the benefits of touch therapy.
Massage Treatments We Offer
Swedish Massage: Relaxation massage that provides stress relief, helps circulation, blood pressure, immune system, pain due to osteoporosis and regulation of sleep patterns.
Sports Massage: Focuses on therapy for athletes at any level. Speeds healing of sprains, strains, removes scar tissue, flushes lactic acid out of muscles, and improves range of motion and circulation.
Reflexology: By massaging the hands and feet, reflexology focuses on the body's pressure points to target organs, glands and muscles. Recommended for such ailments as tension headaches, digestive ailments, high blood pressure, heartburn, arthritis and back pain.
Maternity Massage: An important therapy program to help with relaxation and reducing stress. Relieves lower back pain caused by weight gain and postural strain.
Deep Tissue Massage: Recommended for people suffering with high levels of stress. Muscles that are tense for extended periods can become inflamed. Deep tissue massage releases toxins, relaxes the mind, and relieves tension.
Book an Appointment
Discover the healing benefits of massage. We would love to hear from you, contact us to schedule an appointment today!
Massage Hours
Mon: 9am – 1pm, 2pm – 7pm
Tues: 9am – 1pm, 2pm – 6pm
Wed: 9am – 1pm, 2pm – 7pm
Thu: 9am – 1pm, 2pm – 7pm
Fri: 9am – 1pm, 2pm – 5pm

Massage Therapy Tampa FL | (813) 885-6001