Acupuncture at Dr. Lichter and Associates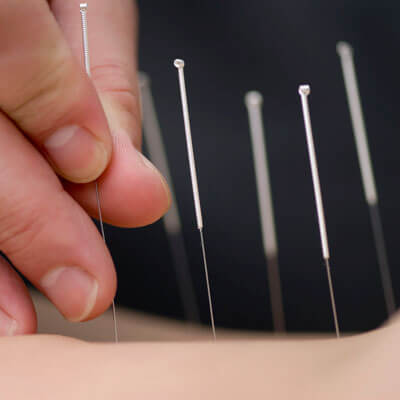 For thousands of years, acupuncture has been used to help people find relief from a variety of common ailments. This highly effective ancient healing solution is another option we offer to our patients from the wide range of services at Dr. Lichter and Associates.
Acupuncture is a principle based on pinpointing specific areas of the body to give different physiological effects. The stimulation of these areas produces the change needed to help your unique problem. Acupuncture has been found to work well for those seeking help with
Addiction cessation
Anxiety and depression
Digestive disorders
Headaches and migraines
Insomnia
Menopausal symptoms
Musculoskeletal problems
Neck and back pain
What to Expect
Your first acupuncture appointment starts with an initial consultation. Next, Dr. Lichter may perform an examination using Electro Meridian Imaging™, or EMI™. This noninvasive test will determine the energy flows going through your body, demonstrating which areas may benefit from acupuncture.
The acupuncture needles used are hair-like and differ from any other needle you may have come in contact with. Even people who feel nervous about needles find that they cannot feel anything once the needle is inserted. If you wish to have acupuncture but do not want needles, we can use electric stimulation or a laser to get the same results.
NEW PATIENTS
A New Option for You
Dr. Lichter earned a license in acupuncture to help people stop smoking after seeing his father die from lung cancer. During his training with Dr. John A. Amaro at the International Academy of Medical Acupuncture, Dr. Lichter realized that acupuncture worked well for a variety of problems. We are happy to offer yet another treatment option to the patients at Dr. Lichter and Associates.
Are you curious about this ancient healing art? Contact our office today to schedule your first appointment.

Acupuncture Tampa FL | (813) 885-6001