Chiropractic Care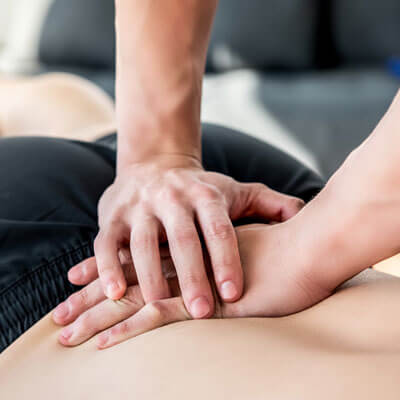 We use a variety of techniques to help you regain and maintain your health. Each technique has a specific strength. While our primary focus consists of traditional hands on adjusting techniques, many of our patients are treated with gentler low force techniques which do not involve any manipulation that results in audible release.
The techniques we use on you are chosen with your physical and emotional needs in mind.
Twist-free
For those apprehensive about the twisting or popping of traditional chiropractic adjustments, and for those who we determine would be better served with alternate methods, we provide techniques such as Cox flexion distraction and Impulse Neuromechanical Technique that allow us to help you achieve your goals in a very low force manner.
Passive care
Sometimes our patients receive passive care. That means we do most of the work for you. These techniques include hot and cold packs, ultrasound, electrical stimulation, cold laser therapy, spinal decompression and massage therapy.
Active care
Other times, you are a vital participant in your care. Active techniques like core strengthening, balance training, toning and streching require you to exert yourself for the sake of healing.
The Value of Preventative Care
Our doctors are also firm advocates of preventive and maintenance care. While these patients generally see us far less frequently than those in the initial phase of relief care, our maintenance patients make up about 38% of our practice. Having such a wide menu of treatment options gives you, the patient, more options to receive quality care in the form that you feel comfortable with.
Make an Appointment Today
Contact our Tampa chiropractic office and request an appointment today to take the first step to better health.

Chiropractic Care | Dr. Lichter and Associates