Chiropractic Care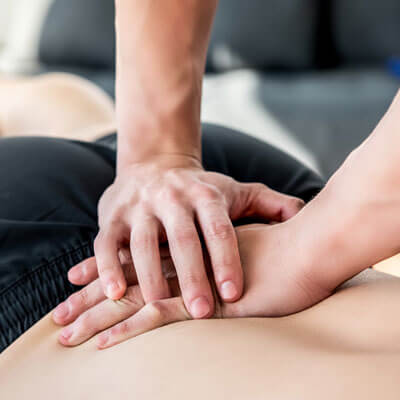 We use a variety of techniques to help you regain and maintain your health. Each technique has a specific strength. While our primary focus consists of hands-on techniques like
Cox Flexion Distraction
, we believe
Diversified
care is most effective.
The techniques we use on you are chosen with your physical and emotional needs in mind.
Twist-free
Those who have heard horror stories of chiropractors cracking and twisting bodies will be relieved to know that we have techniques that don't involve either. The Impulse™ Neuromechanical Technique enables us to perform adjustments without cracks, pops or twists!
Passive care
Sometimes our patients receive passive care. That means we do most of the work for you. These techniques include hot and cold packs, ultrasound, spinal decompression and massage therapy.
Active care
Other times, you are a vital participant in your care. Active techniques like core strengthening, balance training, toning and physical training require you to exert yourself for the sake of healing.
Make an Appointment Today
Contact our Tampa chiropractic office and request an appointment today to take the first step to better health.

Chiropractic Care | Dr. Lichter and Associates