About Dr. Lichter and Associates
From New York to Florida – The Perfect Road to Pain Management!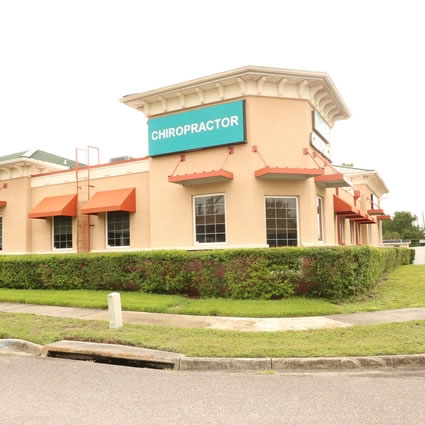 After practicing in New York for several years, Dr. Lichter and his wife relocated to Tampa in 1994 to take advantage of the warm weather and easier lifestyle.
The practice was established in 1995 and has grown to include an associate chiropractor, two massage therapists and, in 2010 was moved into a custom built state-of-the-art facility to better serve the patients.
A Genuine Mission With A Humane Purpose
Dr. Lichter and Associates was established with a mission to help you recover, regain or maintain your health through natural means. Most of the time we can do that without drugs or surgery, however sometimes in complicated cases medical intervention or co-management might be needed.
Our ultimate goal is to help you, even if that means referring you to someone else.
Meet Our Caring Doctors
We strive to provide modern treatment with old-fashioned care and concern. Here, you'll never be viewed as a number or an appointment time, but as a unique individual worthy of attentive care. As your health, happiness and results are our top priorities, we'll ensure you get the comprehensive and compassionate care you deserve.
Wide Scope of Practice
Providing a suite of health-promoting services to help you get on the path toward healing.
Whenever possible, we use the wide scope of our practice to help promote your overall health. We offer the following services in conjunction with chiropractic.
Helping patients and their families lead a pain-free healthy life is the motto of this Tampa chiropractor. We use modern treatment protocols devoid of any kind of pressure. We want you to see results!
An Outstanding Facility
Your healing begins as soon as you enter our office. Interior designers and a feng shui consultant utilized soothing color schemes and quality materials to help you feel more like you're in a home than a office. Technology including direct digital X-ray, cold laser therapy and spinal decompression is combined with the utmost attention from our caring doctor and staff. We feel that our office is the culmination of many years of hard work helping thousands of people.
Choose our practice and receive the highest quality of care with an affordable fee schedule. Give us a call or stop in and meet our team and make us your partner in the battle against pain today!

About Dr. Lichter and Associates | (813) 885-6001