Let me tell you a short story…
Years ago I had a 32-year-old nurse who came for relief from low back pain. She also had been suffering from twice-weekly debilitating migraines since the age of 12, but that's not what brought her in for care.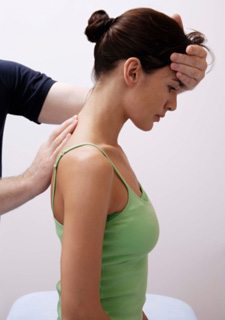 After four weeks of visits, I asked her how her migraines were doing. After thinking about it, she realized she hadn't had one since she started chiropractic care. For the first time in over twenty years, she was migraine-free!
We see stories like this all the time…
Headaches Are the Most Undertreated Condition
Chiropractic care can help dramatically with headaches, but the headache is usually not the reason that brings people in to see us in the first place.
It's true, most people associate chiropractic with low back pain, but that's just a fraction of the conditions we can help with. Sciatica, disc herniation, whiplash, neck issues and soft tissue injuries are just the start of a long list.
The Real Reason
Why do you feel better after chiropractic care? Chiropractic care helps realign your spine so that your body can heal thoroughly and function at it's best. When your body functions better, your overall health can improve allowing you to feel your best.
Not only can chiropractic care help with a variety of issues, but it can help those who don't have major complaints too… helping those that feel good already, feel even better.
Do you have something that's been bringing you down? Or, do you just want to maintain or enhance your overall wellness? That's why were here and we'd love to help!