Tampa Area Chiropractor Gets Results
Welcome to Dr. Lichter and Associates in Town 'n' Country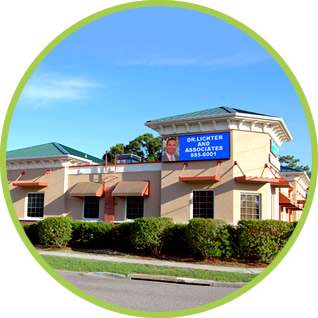 Helping patients and their families lead a pain-free healthy life is the motto of our Town 'n' Country, Tampa FL chiropractor Dr. William Lichter. He prides himself on providing modern treatment with old-fashioned care.
We offer the following services to help you heal faster:
Chiropractic Care
Massage Therapy
Spinal Decompression
Physical Therapy
Nutrition
Acupuncture
Our office is the culmination of many years of hard work helping thousands of people. With our chiropractor and three massage therapists, we welcome you to enjoy our custom-built state-of-the-art facility. Our ultimate goal is to help you achieve fast relief of pain or any other condition that may be bothering you.
Our chiropractor can help you too. Call us at (813) 885-6001 today!

Caring, Affordable Chiropractor in Tampa FL Since 1995
Choose us as your chiropractor and lead a pain-free life at an affordable fee. We offer flexible and diverse payment options. We are also a provider for most major insurance plans and accept Medicare and Medicaid.
So, what are you waiting for? Give us a call at (813) 885-6001 or stop in at our custom-built state-of-the-art facility to meet our team and make us your partner in the battle against pain today!
Conditions Chiropractic Treats:
Back Pain
Hip Pain
Neck Pain
Shoulder Pain
Headaches & Migraines
Plantar Fasciitis
Piriformis Syndrome
Disc Problems
Degenerative Joint Issues
Arthritis
Avoiding Back Or Neck Surgery

You Don't Have To Live In Pain.
Call Us Today! (813) 885-6001

Top Tampa FL Chiropractor