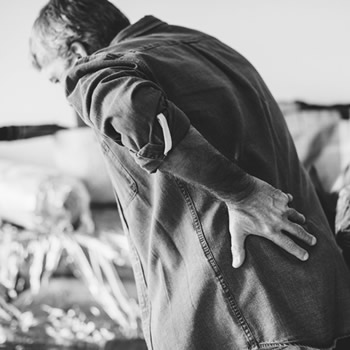 Let's start with the basics.
What Is Sciatica?
Sciatica is a neuromuscular problem that typically occurs as the result of a herniated or bulging disc. It tends to present itself in the form of pain that radiates down one or both of the legs. Although sciatic nerve pain leads to secondary ailments such as muscle spasms and leg cramps, it is not a muscle issue – it is a nerve issue.
Why Not Medication?
While muscle relaxants and other forms of medication often provide symptomatic relief, they are not a lasting solution to sciatica. At best, they only improve the pain associated with this condition, rather than permanently resolving the condition itself.
To properly address sciatica, the primary focus should be on identifying and correcting the root of the problem, beginning with the nerves. Chiropractors are trained to manipulate the body in such a way that promotes healthy nerve pathways without the use of drugs or surgery.
Can't Get to Your Chiropractor Right Away?
Co-Management When Needed
Some cases of sciatica are much more severe than others. If you or a loved one decide to give chiropractic care a try and do not achieve full relief, then co-management is always an option. Though working with a chiropractor should always be your first attempt at healing, it is never a bad idea to combine knowledge and resources when necessary.
We are happy to work alongside general physicians or other specialists on an as needed basis to make sure that you feel better and stay better!
Ditch the Muscle Relaxants
Are you tired of taking medication that works for a limited time? We understand. With chiropractic care on your side, you may be able to ditch the muscle relaxants and anti-inflammatories for a long-term solution.
Be sure to contact Dr. Lichter and Associates to learn about a natural alternative to medication. Our practice is here to help you in any way we can.