What Exactly is Spinal Decompression?
Spinal Decompression is a safe and comfortable, non-surgical therapy we offer here at Dr. Lichter and Associates. By gently "stretching" your spine, decompression helps relieve pressure and relax your spine to enhance your healing.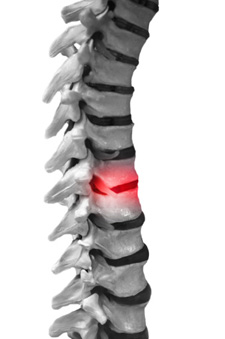 It's a very gentle technique to help with disc bulges, herniations, sciatica, degenerated discs, spinal stenosis, lumbar spine problems and more!
You'll Love the Benefits
Non-surgical. Decompression can help you avoid back surgery or steroid injections.
Highly effective. This therapy helps speed along your healing process.
Feels great. Many patients say it feels good and enjoy decompression therapy.
Cost Effective. We make it very affordable even without insurance!
Customizable. You can combine it with physical therapy, chiropractic care, or acupuncture depending on your unique needs.
Want to learn more or experience relief from decompression therapy for yourself? Give us a call. We're here to listen, help and show you first hand how great you can feel!