Fibromyalgia
Treating Fibromyalgia at Dr. Lichter and Associates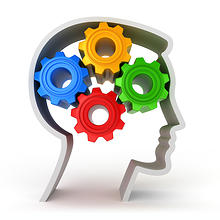 At Dr. Lichter and Associates, our team helps people recover from a variety of conditions and ailments, including those that are difficult to treat like fibromyalgia. Fibromyalgia is thought to be brought on by an irritation to the central nervous system; however, finding the best solution for your unique case can take time. While many patients turn to drugs to manage their pain, many find the answer in natural complementary medicine.
Dr. Lichter has helped many patients just like yourself overcome fibromyalgia naturally and without the need for daily pain medications.
Chiropractic Care for Fibromyalgia
A lot of research surrounding fibromyalgia indicates that most sufferers are dealing with a sleep problem. When you don't get enough sleep, your body fails to produce HGH and serotonin, which lowers your pain threshold and affects your body's ability to heal and repair tissue. Our team uses a multi-faceted approach to repair your central nervous system, therefore reducing the pain you experience.
His approach may include a combination of two or more of the following:
Massage therapy
Gentle, low-force chiropractic care
Acupuncture
Exercise and stretching
Nutrition/supplementation
A Fibromyalgia Success Story
Our team recently had the pleasure of treating a patient in her sixties who had spent her entire life as a nurse, constantly on her feet. Diagnosed with fibromyalgia, she was on a number of medications to manage pain, including opioids and anti-inflammatory prescriptions. After she dedicated herself to three months of consistent acupuncture appointments at Dr. Lichter and Associates, she noticed an incredible difference in her disease-so much so, that she was able to stop her pain medication for the first time in ten years.
Contact Us Today
If you or a family member is struggling to cope with the pain associated with fibromyalgia and would like to give natural chiropractic care a try, please contact our practice today to get started.
We look forward to building a custom care plan fit to your needs!


Fibromyalgia Treatment Tampa FL | (813) 885-6001